INTERACTIVE SOCIAL PHOTO & VIDEO ACTIVATIONS
INTERACTIVE
SOCIAL
PHOTO &
VIDEO
ACTIVATIONS
We provide professional photo, gif & video booth services for corporate and private events.
We create custom brand experiences offering all the latest services in photo, gif & video entertainment with focus on innovation, social engagement & exceptional presentation.
BOOK NOW
CHECK AVAILABILITY & PRICING
Have an event coming up? Fill out the form below and we'll be back in touch within one business day to confirm availability and provide a quote.
Yoomee Social Photo Booths are premium interactive open style booths that instantly produce high quality custom branded prints. Social sharing to phone, email and social media is also included.
GIFs are awesome! Yoomee Social GIF Booths take a series of photos and loop them together creating a "moving image" that may be sent to phone, email, or posted on social media instantly. GIFs may be combined with moving overlays and/or green screen photo or video backgrounds producing super creative custom experiences.
Yoomee Social Boomerang Booths take a burst of photos and turn them into a looping back & forth video or GIF creating a cool boomerang effect. Boomerangs are custom branded and may be sent to phone, email, or posted on social media instantly.
We take Green Screen to the next level! Yoomee Green Screen Booths will make your vision come to life by replacing the green screen background with any image, graphic, or video. With Yoomee Green Screen Booth anything is possible!
This is not your ordinary Video Booth! Yoomee Social Video Booths create amazing videos with unique custom video effects unlike anything you've seen before!
Create stunning exclusive slow motion videos with Yoomee SloMo Video Booths! SloMo will capture the silliest and most unexpected moments in action.
Yoomee Video Testimonial booths are an effective marketing tool, producing user-generated content capturing genuine user emotions about your event or brand and collecting valuable customer feedback about your product or service.
The future is here! This new mind-blowing activation simultaneously takes a series of photos from multiple angles creating an amazing 3D freeze frame effect! If you are looking to create a sensation at your next event Yoomee Multi Camera Array is the way to go!
It's all about the GLAM!! Yoomee Glam Photo Booths produce glamorous B/W photos that look like they belong in a high end fashion magazine!
Yoomee Headshot booth creates professional quality hi-res portraits perfect for your next conference, convention, trade show, or meeting.
Let's face it, people love selfies! Yoomee Selfie Station is a perfect addition to any event from a small intimate gathering to a huge festival with thousands of attendees. Yoomee Selfie Stations are very easy to use, super compact & do not require an attendant or a backdrop.
Yoomee Hashtag Printers implement crowd sourcing to promote your brand, product, or event on Instagram & Twitter while significantly increasing social engagement and outreach.
Yoomee 360 Photo Booth delivers a dynamic experience unlike any other photo or video activation. Guests stand on an elevated platform and pose for the camera that rotates 360 degrees capturing them from every angle.
Yoomee Tattoo Printers are guaranteed to surprise and capture crowd attention at your next event! Tattoo Printer is a miniature portable printer device that allows application of any drawing, logo, or message directly to the skin in a few seconds.
Yoomee Roaming Photo Booth is an exciting new activation that combines traditional event photographer with a modern photo booth all in one. Our professional and friendly photo attendant will roam the venue and go where the action is to capture all the fun and excitement.
Yoomee Photo Mosaic Wall is an amazing new activation designed to expand event marketing promotion in a super engaging way. The Photo Mosaic Wall creates digital or physical mosaics from live event photos in real-time. Create a major buzz with Yoomee Photo Mosaic Wall at your next event.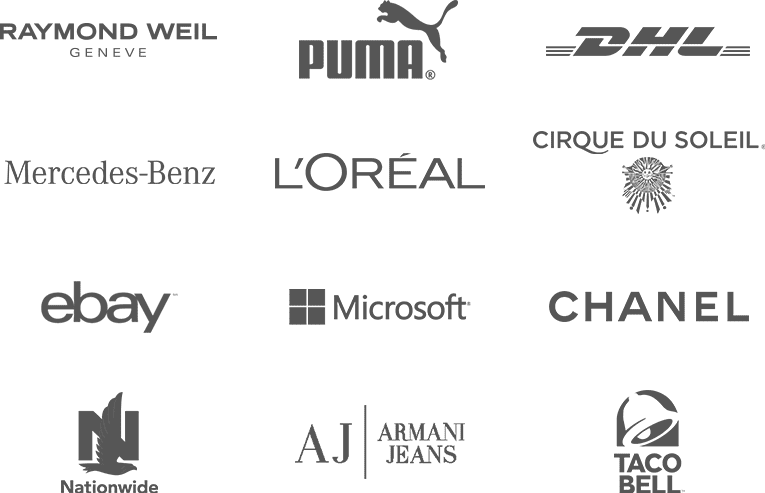 "HIGHLY recommend! HIGHLIGHT of the evening! Would hire again and again!"
Christine B.
Las Vegas, NV
"AWESOME AWESOME AWESOME job! They supported an event on base for over 900 people!"
Philip W.
Nellis AFB, NV
"Seamless experience from beginning to end!"
Sarah P.
IBM
"Absolutely LOVED working with the Yoomee Photo Booth team!"
Taly O.
Raymond Weil
"Yoomee team went above and beyond! Provided excellent service making this years show huge success!"
Eric S.
CES 2018